Providing Seniors With Quality Therapy Services
Helping seniors get back to active living.
Can assist patients in regaining their highest level of functioning. Patients make appropriate recoveries through physical, occupational, and/or speech therapies.
Treatments are offered throughout the week and weekend at our well-equipped center by licensed professional therapists. The team develops comprehensive individualized care plans to maximize patients' physical, social, and emotional independence safely and quickly.
Rehabilitative services may be provided for, but are not limited to:
Comprehensive orthopedic rehabilitation
Prosthetic and orthotic training and management

Re-establishing activities of daily living

Weakness due to accident, injury, or illness

Dysphagia management and restoration of the swallowing function

Augmentative and alternative communication training

Restoration of speech and language skills

Aural rehabilitation for the hearing impaired

Patient and family education
Residents are assessed for rehabilitative services, including speech and swallowing therapy, physical therapy, and occupational therapy.
Restores function for individuals who have experienced neuromuscular or skeletal dysfunction. Individualized therapeutic treatment may include:
Training in mobility, gait stability, posture, and positioning

Exercise programs to increase muscle function, coordination, and endurance

Joint and soft tissue mobilization to increase range of motion

Electrical stimulation therapy

Assists individuals with adapting to their social and physical environment. Therapists enhance patient functionality through:
Education and training in areas such as dressing, bathing, eating, and grooming

Activities for memory, orientation, and cognitive integration

Adaptive techniques or equipment to overcome physical disabilities

Strengthening and coordination exercises

Exercises to reduce the effects of arthritis or other conditions to maintain normal joint movement

Electrical stimulation therapy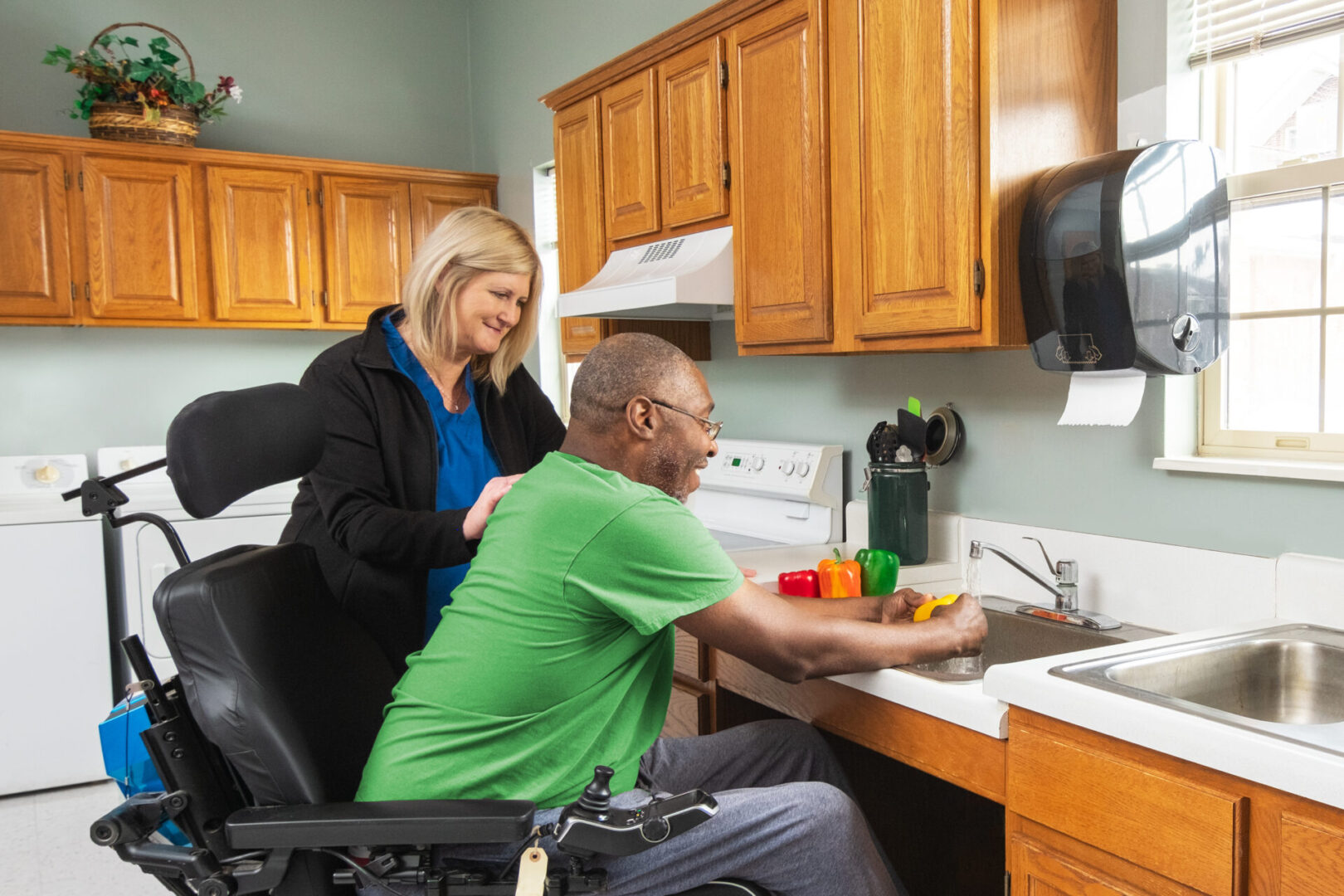 Speech-Language Pathologists
Address communication and swallowing dysfunction. Treatment plans are designed for individual needs, such as:
Recovery of speech, language, and memory skills

Verbal and non-verbal communication, including programs for the hearing impaired

Oral muscle strength and functioning required for speaking and swallowing

Appropriate diet recommendations
Our teams are efficient and effective.  That's why our average length of stay is shorter than the national average. For more information, please call (419) 774-5100 today.